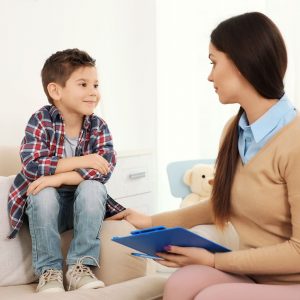 The "medical home" philosophy of patient care is one that focuses on delivering the highest level of services to patients. As a leader in North Denver pediatrics, Mountainland Pediatrics uses this widely accepted approach. It involves caregivers establishing deeper, more trusting connections with patients and treating them with compassion and respect whatever their medical or mental health condition may be.
What is often referred to as a patient-centered medical home (PCMH) provides care that has certain characteristics. For example, it is:
Patient-centered. Rather than a provider/receiver relationship, a medical home takes a more collaborative approach to care in which care teams, patients and their families work together to achieve the best possible outcome. This includes providing education and support that enables families to make confident, well-informed decisions about the patient's care.
Easily accessible. Patients can get the services they need with less waiting and at times that are convenient for them. A PCMH leverages advanced technology to improve accessibility and enable better communication.
In a medical home model, patients receive care that takes into account both their physical and mental health needs and addresses those needs through prevention, wellness maintenance, acute care and chronic care.
Highly coordinated. A PCMH works with patients to get them the care they need across the healthcare continuum, including specialty care, community services and home healthcare.
Dedicated to quality and safety. Care teams focus on continual improvement and helping patients and their families leverage all the healthcare system's resources efficiently and effectively.
How a Medical Home Benefits Patients and Providers
In a medical home care model, the characteristics listed above benefit both patients and providers in a number of ways. For example, greater accessibility can mean that a patient with an urgent condition is seen more quickly and consequently enjoys a better outcome. The comprehensive nature of the care provided by a PCMH may result in services like nutrition guidance being included in a patient's care plan, which can lead to a more complete recovery and better long-term health.
The fact that care is patient-centered means that each person gets a care plan that takes into account everything from their unique medical history to the way an illness or injury is presenting in their case. And the collaborative nature of medical home care ensures that a wide range of expertise and experience is brought to bear on a patient's condition so that every treatment option is considered.
Plus, everyone — from insurers to care providers to patients — benefits from lower overall healthcare costs. People who get their care from a medical home are introduced to a more proactive approach to wellness and consequently utilize costly urgent care or emergency services less frequently.
Partnering with Patients in a Medical Home Environment
Our medical home approach to care is one of the reasons that when it comes to North Denver pediatrics, Mountainland Pediatrics is a trusted provider and partner to our patients. If you have questions about the PCMH concept or want to schedule an appointment with our care team, please contact us at (303) 430-0823.