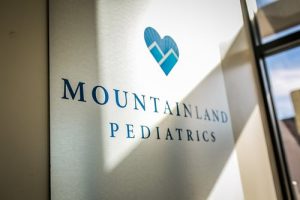 Our standards of practice at Mountainland Pediatrics are based on guidelines by the American Academy of Pediatrics and Center for Disease Control.
Our approach to medical care is child-centered, family-focused, and collaborative. We treat our young patients with compassion, patience, and always with a gentle touch. Families feel comfortable at Mountainland Pediatrics because we take the time to get to know them and strive to always be an easily accessible, reliable medical resource for them.
Our pediatricians, nurse practitioners, and physician assistants collaborate with other pediatric specialists as needed, to provide your child with the very best of care. Also, we make every effort to respect your time by scheduling appointments with minimal time spent in the waiting room, and the maximum time spent on the purpose of your visit.