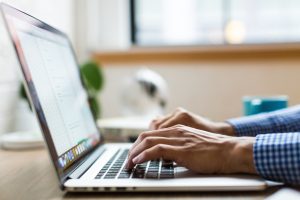 Sometimes when your little one isn't feeling well, a trip to anywhere, including the doctor's office, can be an unpleasant chore. That's why Mountainland Pediatrics provides telemedicine appointments for your convenience.
Sick visits
Assessments for children over the age of 3 months old who are experiencing:
• Rashes without fever (i.e. diaper rash, eczema, impetigo, hand foot mouth disease, warts etc.)
• Pink eye symptoms not presenting with pain, fever, significant swelling, or cough
• Constipation without fever or other significant symptoms
• Diarrhea presenting without fever, vomiting or other significant symptoms
• High pitched cough, wheezing, history of asthma, and/or labored breathing
• Vomiting without fever or other significant symptoms
• Reflux/Teething/Colic
• Asthma attacks. depending on severity
• Urinary tract infections without fever or other significant symptoms
• Painful menstrual cramps
• Injuries (i.e. abrasions, mild head injuries, orthopedic injuries)
Parental questions or worries
• Talk to a provider about any concerns regarding your child
• Breastfeeding support
• Concerns regarding developmental delays
• Coordination of services to meet special needs
Follow up visits for any age
• Newborn weight checks if parent/guardian has scale at home with ounces
• Follow up for chronic health issues
• Review of lab results
Medication services
• ADHD medications
• Anxiety/depression medications
• Birth control
Behavioral health visits
• ADHD
• Depression/anxiety
• Concerning behaviors
Scheduling
• Call our front desk at (303) 430-0823 today to schedule a telemedicine visit
Documentation required prior to telemedicine session
 Consent to Treatment, Telemedicine Consent Forms, Financial Consents should be completed in advance of visit: Access the appropriate forms here.
 Current patients can use the Mountainland portal or download here and either email, fax or drop off to Front Office