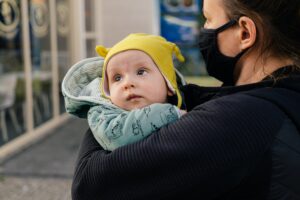 Article written by: Jennifer Welton, MA, MS, LPCC
It's Summer, and just when we thought it was safe to go back into the water, the jaws of COVID-19 are still lurking around to catch us if we let our lifeguard down. I wonder how everyone is faring with the continued uncertainty we are facing. Parents and caregivers are contending with financial uncertainty and insecurities. It may be the last thing on your mind but as an Infant/Early Childhood Mental Health Consultant, I am holding us all accountable to think about how children are making sense of the mayhem. Let's take a moment to reflect on our parenting style in the middle of social and emotional distress. Have you become more guarded, avoidant, rigid or do you find yourself throwing your hands up in the air? Whatever style you align yourself with, just know that you're doing the best you can under circumstances we've never experienced before.
Parenting style research has been around since the 1930s and we've come a long way in understanding how to parent well, but we still tend to fall back on how we were raised. Cultural dimensions play a major role in parenting. In the 1960s Diane Baumrind conducted groundbreaking research that identified the four parenting styles, which are still referred to today:
Authoritarian – autocratic, dictate rules and control a child's behavior through punishments
Permissive – difficulty setting boundaries and enforcing rules
Authoritative – assertive in setting rules, democratic, and highly responsive
Unengaged – laissez-faire, permissive and no limit setting
Before you go and stick yourself into one of these categories, remember, that other parenting and family challenges are part of the equation; parenting style + cultural influence = child's temperament? Or is it Mom's parenting style + Dad's parenting style = child's healthy social/emotional development? Whatever equation you're working with, the result we all hope for is pretty much the same: a happy healthy child.
We all have the best of intentions, but life can and will throw curve balls (insert the pandemic curve ball here). COVID-19 has thrown us off balance but if you are a family, perhaps a single parent, trying to survive day to day, the pandemic just added another layer to your stress. All of this may leave you wondering, "How do I parent well when I'm in survival mode?" As an early childhood advocate, my hope is that parents will recall the sum of all difficult equations is equal to the well-being of their child.
The answer is not to cling to one single parenting style because studies on middle-class white families from the 1960s say one style is preferred, rather we can use the past as a guide. The psychology of parenting has evolved, and the answer is to connect with your child. The "Authoritative" style contains the "highly responsive" attribute that is most aligned with attachment parenting. I have been following Dr. Dan Siegel's PePP (Personal experience, Planetary Pandemic) MWe up series. Dr. Siegel speaks of creating a secure attachment with your child so that they are seen, safe and soothed, not only during the pandemic but as a daily practice. These steps outlined below will help you to create a healthy and secure parent-child relationship:
Seen – Acknowledging your child's presence and voice by taking the time to get on their level and really listen to them.
Safe – This aspect of secure attachment is especially heightened as we experience the uncertainty of the pandemic. Children need to know that we are keeping them safe.
Soothed – Parents that provide comfort at home build resilience because the child is secure knowing that he/she has loving caregivers at home.
The attachment or bond that parents create with their child instills a lasting trait that can affect their ability to have secure and loving relationships as an adult. You can read more about adult relationship attachment styles here, which one are you?
If you need parenting support during this time, we encourage you to reach out to Early Childhood Services at Community Reach Center. The Early Childhood Services Program is dedicated to the promotion of social, emotional and behavioral well-being of children six years of age and younger and their families.
About the Author:
Jennifer is a Mental Health Consultant with Community Reach Center. She is a Licensed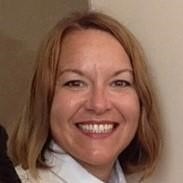 Professional Counselor Candidate with a Master of Science in Clinical Mental Health Counseling. Jennifer also has over ten years of experience in education and holds a Master of Arts in Educational Psychology. Before working for Community Reach Center, Jennifer worked for a behavioral health hospital in the Pediatric Inpatient, Intensive Outpatient and Partial Hospitalization units. Jennifer's interests are mindfulness meditation and practicing self-compassion.